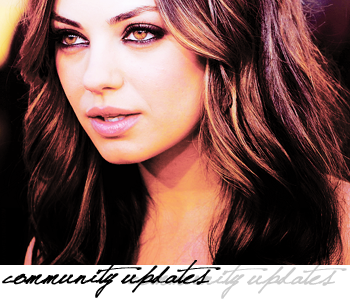 Hey everyone, sorry for the lack of updates on here. We all seem to be a little bit busy, but I'm trying to find a little bit of time between homework to start updating with some pictures that we've missed. She has some truly beautiful images going around that are worth having on here even if they are from a few weeks ago.
Thank you to those of you who are still posting graphics and not letting this community become a ghost town.
I have the new layout almost ready, but now that I've seen some of the new pictures I'm trying not to convince myself not to do it over again until next time. We'll see how that goes. Just letting you all know we haven't forgotten about this place.
-Lily*
---One of the mods!
Current Mood:
tired